Residential and Commercial Bed Bug Treatment
In the last 10 years bed bugs have become an epidemic in not only the US but worldwide. This is largely due to the face these insects are very resilient and nocturnal based.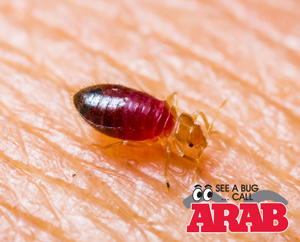 Here at Arab of Southern Indiana we can provide discreet professional bed bug treatment at an affordable price. Our extermination methods are scientifically based and have proven themselves time and time again.
We will evaluate your sighting and determine the extent of the infestation. Once a treatment strategy is devised we will begin work immediately to remove the bed bugs from your home.
Bed Bug Identification
Do I have bed bugs? Bed bugs are small, about the size of an apple seed and can appear a red color after a blood meal. They are quick and often are not visible during the day. If you want to find them you'll need to look in dark places such as under and inside of your bed mattress. Unfortunately, bed bugs aren't found just in your bed they can be located in any portion of your home. That is why it is important to hire a trained professional to inspect your whole location for signs of bed bugs. We are looking for bed bugs themselves and evidence of fecal matter left by them to pinpoint their location.
Bed bugs can also cause physical skin irritation when they blood feed. Their main sustenance is the blood of humans during the night. You'll likely not feel them when they bite, rather you'll notice red bumps on your skin after they have finished feeding.
Bed Bug Treatment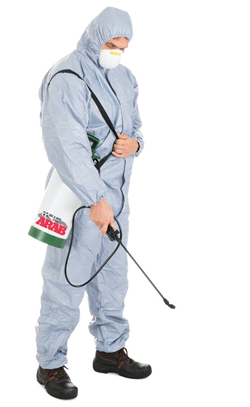 We routinely treat residential and commercial properties for bed bugs. These include rental properties, apartment complexes, duplexes, and condominiums. Our trained staff of treatment technicians will perform and inspection and diagnose your bed bug problem. We will address all of your concerns and begin treatment quickly.